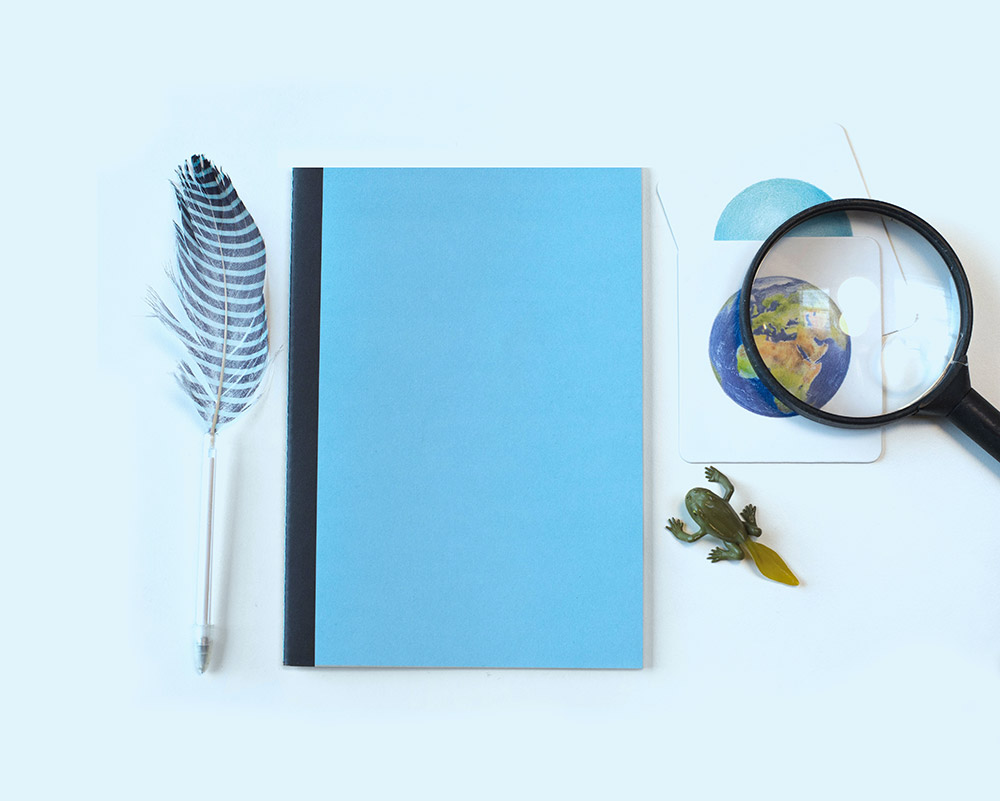 Cahiers H notebooks
Cahier Curieux
Children often ask us questions, and not the simplest ones!
The Cahier Curieux will help you to save those questions and take the time to find the answer with your child.

On each page you will find : a space to write the question, at the top, a space to write the answer and in the middle a space to draw, make a diagram, paste a picture...
At the beginning of the notebook a table of content allows you to easily find the questions.
The cover is blank, so children can customize it by drawing, writing, doing a collage or whatever they like!
Specifications:
Blue cover
32 pages
15 x 21,5 cm
100 % recycled paper
Made in France